Hermann Family Update Messages


Menu

Lisa and Bryan married

Welcome to our family website. Lisa and Bryan are very excited about their new life together.
The picture at the top is a tree of life symbolizing the family and life that Lisa and Bryan plan to build together.
This particular tree was painted by the most famous and smallest member of our new family Anna. You can see pictures of her later.


Please feel free to make a link to this page and use this banner.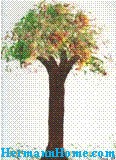 Bellow is the current RSS Feed you can subscrib to at,Hermann Family Update Messages